The Data tab allows you to view general and financial information held on a company by Experian and Companies House.
You can see a general overview of a company at the top of this page, including their trading status, turnover, employee count and industries, based on their Standard Industry Classification (SIC) codes. If available, this will also display the company's website and their Twitter handle.
Beneath the overview are 7 minimised subsections. Clicking on each of these will expand them to show the information contained within:
Address
This section will contain the given trading and registered addresses for a company, as well as primary phone numbers (if available) for them.
 Corporate Family Tree
The Corporate Family Tree will display any parent and/or subsidiaries of the chosen company, if they are available. If these companies are within our data, you can click on their name in this hierarchy to view their company page in Artesian.
Timeline
This section shows you a timeline of any changes in the people or financial data for this company. This is updated every month and any changes will be sent to you via an email alert. Only 1 alert will be sent each month with all data changes on. To turn off Data Alerts, click on "Change Watchlist and Alert settings" while viewing the Settings tab for a watchlist.
Click on a month within the timeline to expand or collapse the data changes that have occurred during that time.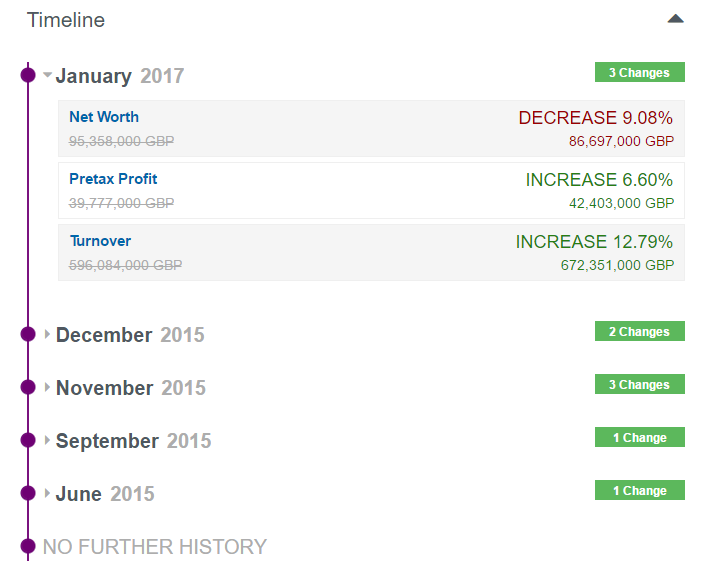 Financials
View the company's financial account details, Bank and Auditor name as well as the last 4 years of:
Profit and Loss Statements
Balance Sheet

Liabilities
Shareholder Equity

Company Ratios and Disclosures
Shareholdings
Details of the Shareholders in pie chart or tabular form.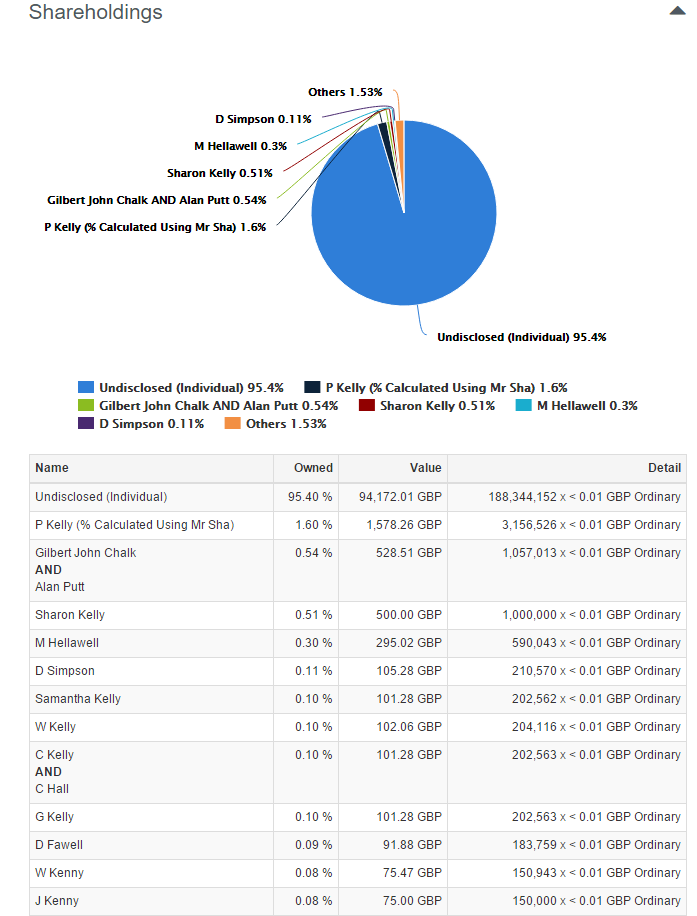 Documents
Download Companies House Documents including:
Accounts
Annual Returns and Confirmation Statements
Capital
All others (including change in appointments, address etc)
Mortgages and Charges
View the Mortgages and Charges details to understand any current or past dealings with financial institutions:
Debentures
Mortgages
Everything else (including deeds, agreements, fixed charges etc)