Our Search by Director feature provides a new way of locating your customers and prospects within Artesian.


It is located next to the search by company name option at the top of the page - clicking onto it takes you to a page as below. From here you can search for a director's name: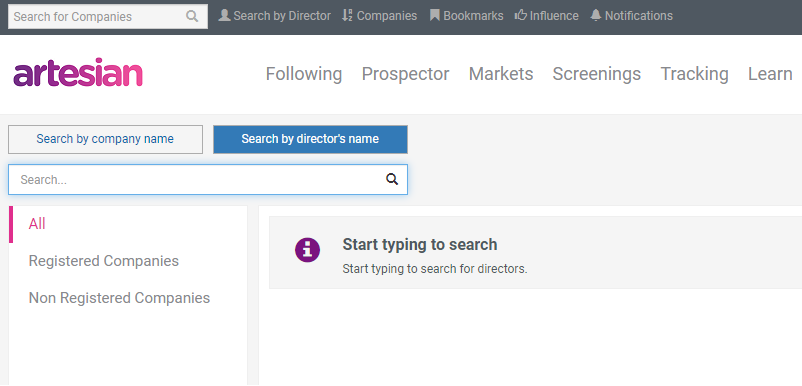 A list of companies appears with a matching director's name. These can be filtered by Registered and Non-Registered Companies.
From here, you can follow the appropriate company by clicking on the blue 'Follow' button, or click on their name for more information.
What if I can't find a director?

Our handy "Can't find it? Tell us!" tool will notify our Artesian Support team. It is located to the right of the search bar:

Simply fill with any additional information that would be useful in identifying the director, such as a website or social media account. Select the Watchlist your target company is aimed for and your preferred method to be contacted back, and our Support team will use this information to find the correct Director(s) and add any appropriate companies to your profile.