If you are mainly field based or often out of the office for client appointments you can access Artesian on your mobile without downloading our app. It has many of the same features as the full service only missing 'Prospector' and a few tabs from the 'Company Page'
See below for screenshots of the mobile view and how to access it.
Firstly, open up the internet browser on your mobile phone (Safari for iPhone, Chrome for Android, etc). Go to your usual URL or if you don't know it you can login via artesian.co and put in your login details.
You will then see the latest news from you default Watchlist.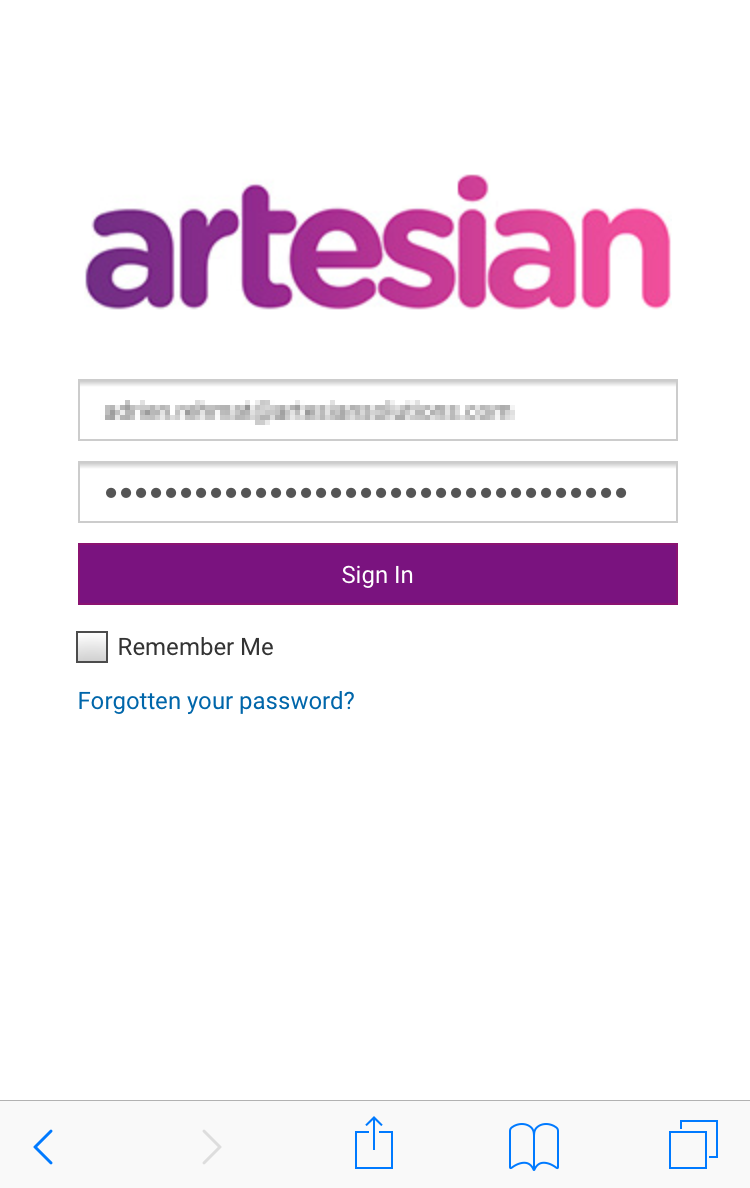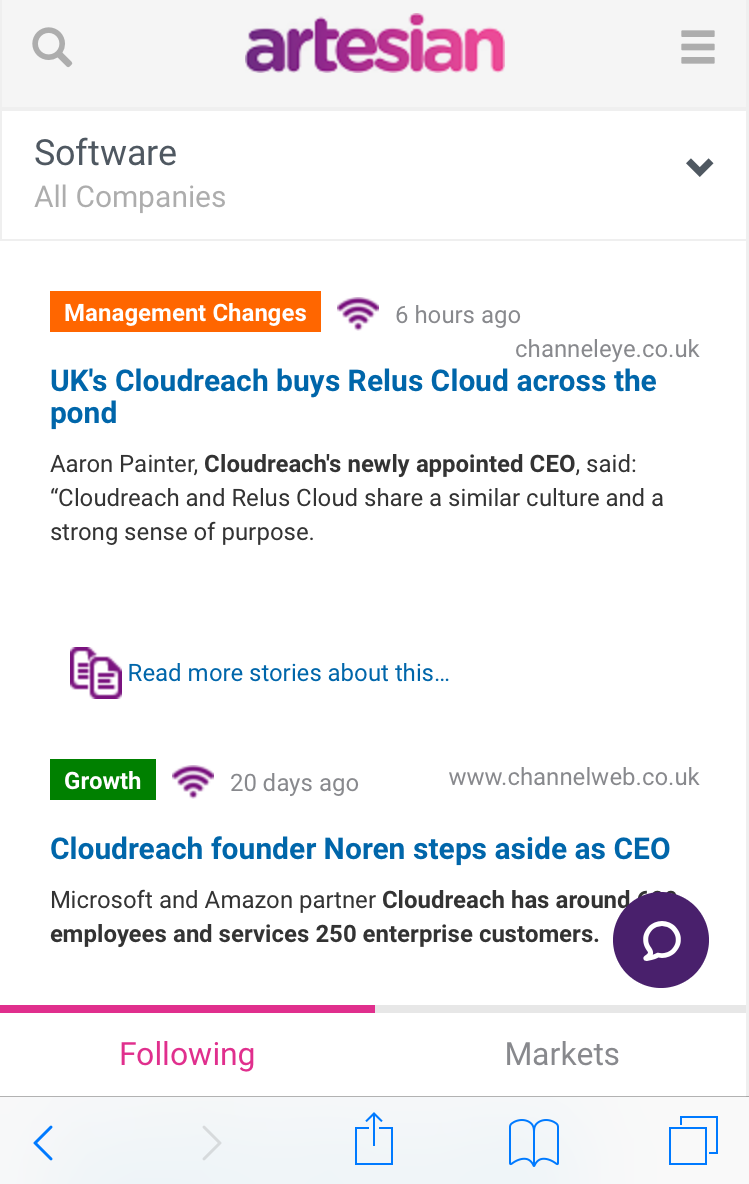 To access your other Watchlists simply click on the 'v' symbol on the top right and you will see all your other Watchlists and all the companies followed in the current Watchlist.
To open a company page just click on the company you wish to view. You will then be able to access the News, Social, Data and People information on this company.
You can also access the latest sector news under 'Markets' and search and follow new companies in the mobile view by clicking on the magnifying glass in the top left. See the images below.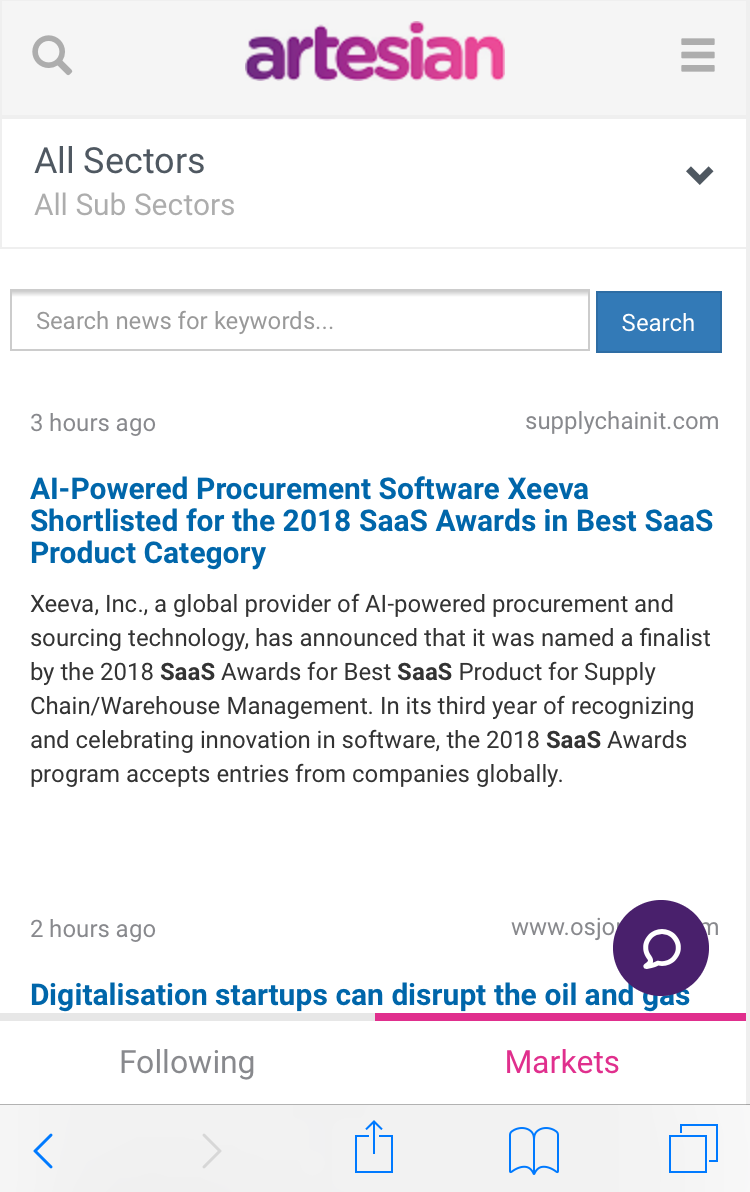 Finally, to save you time accessing this view in the future, why not add the URL to your home screen. See below how to do this from an iPhone or Android.
iPhone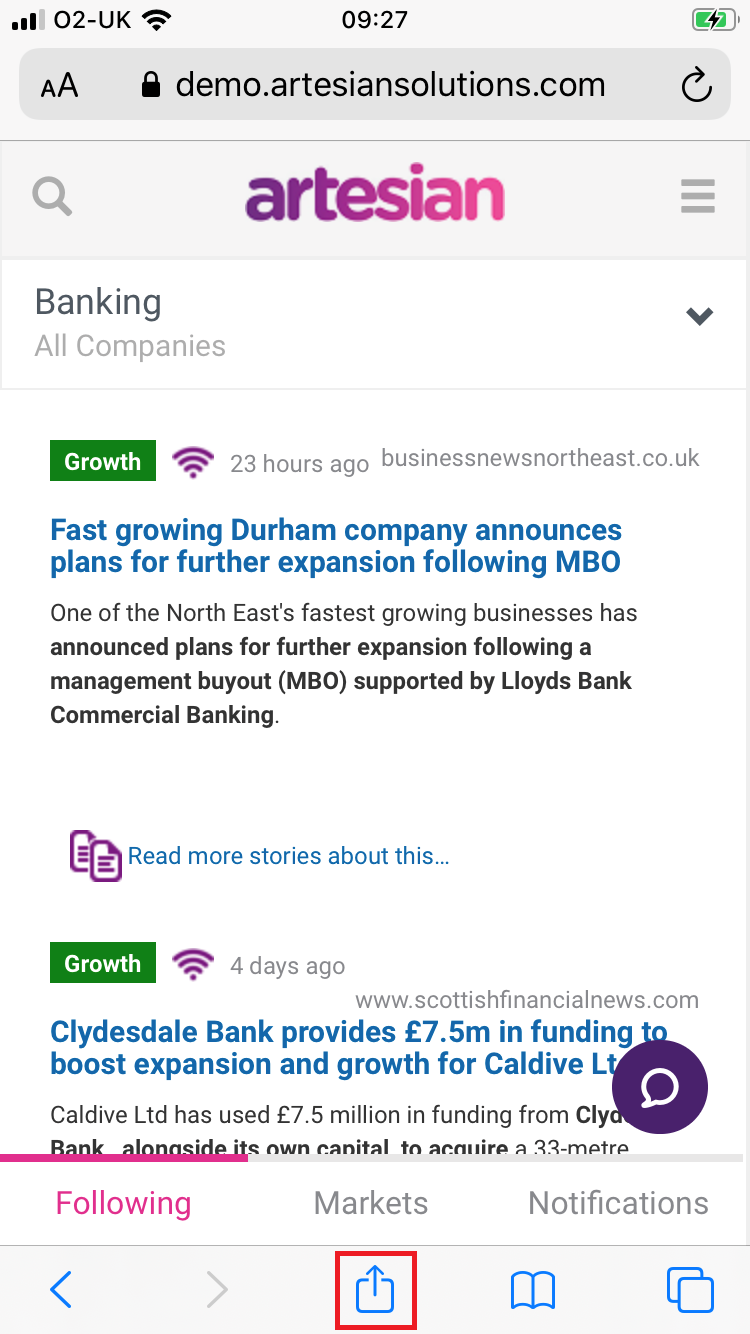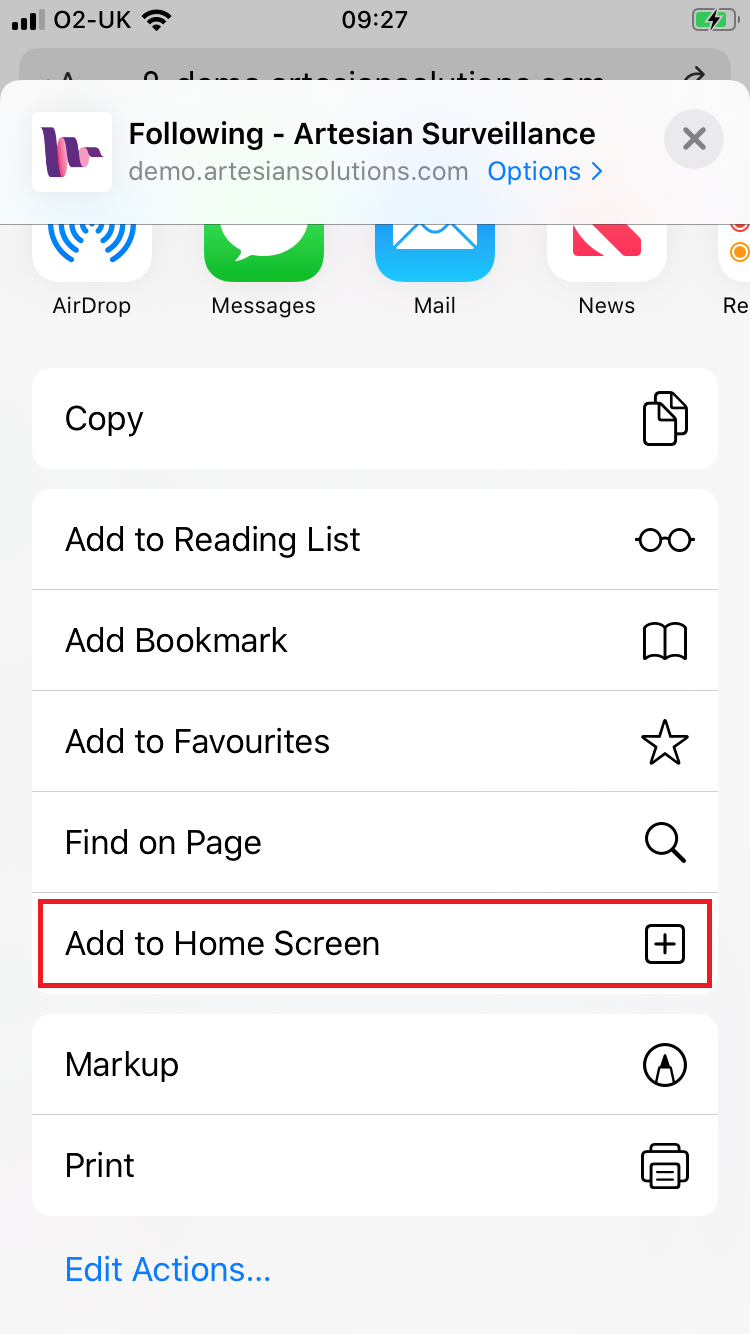 Android