On the Stories tab, you can see news about the company. 
Click on an article heading to open the full article, or share it to various social media networks, share it via email or SMS, or pin a link to the meeting so you can reference it easily.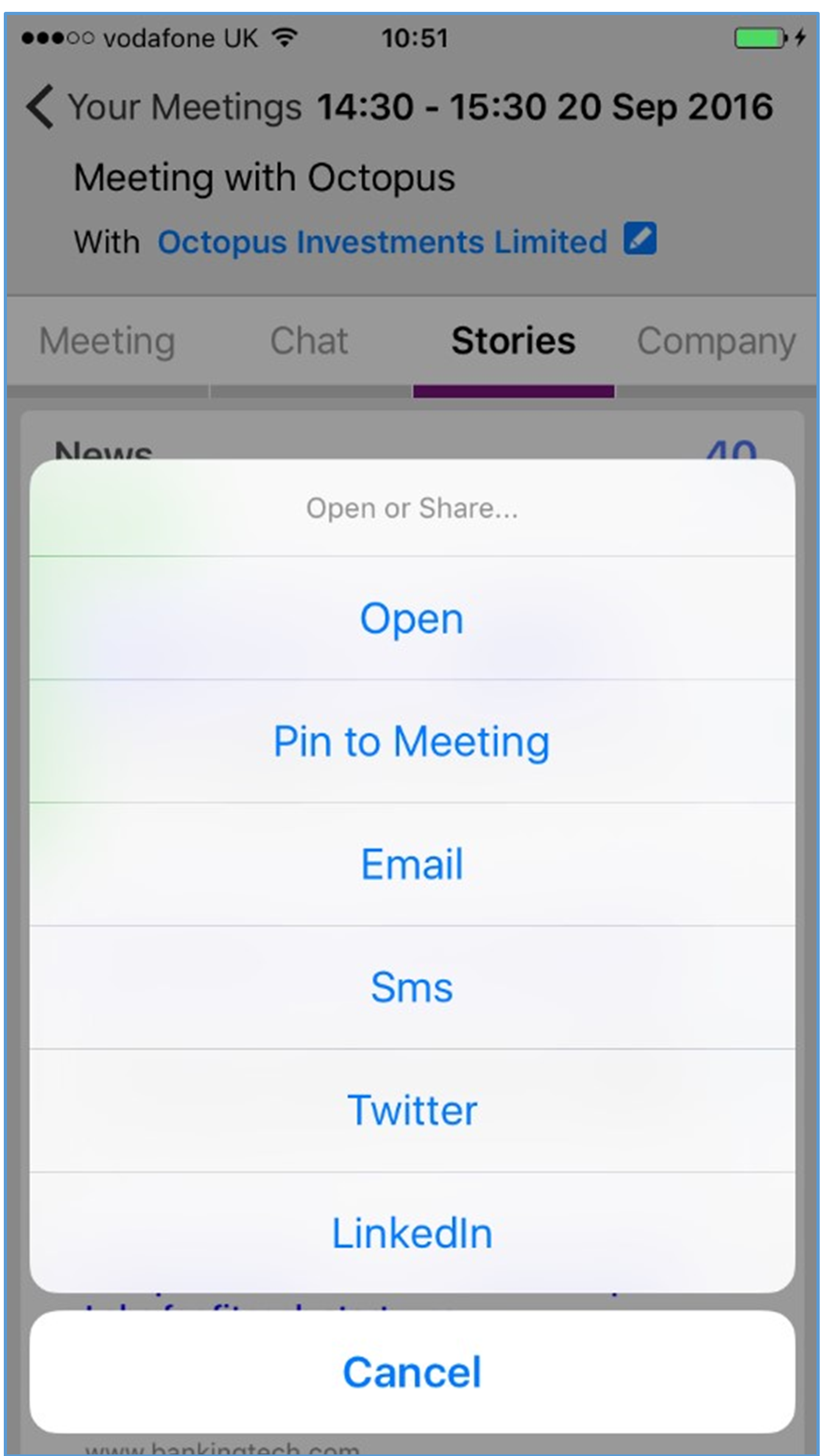 Click on See All to see the full list of articles about the company, with Triggers highlighted in various colours.