Click on a matched meeting to see 4 tabs of information – Meeting, Chat, Stories and Company.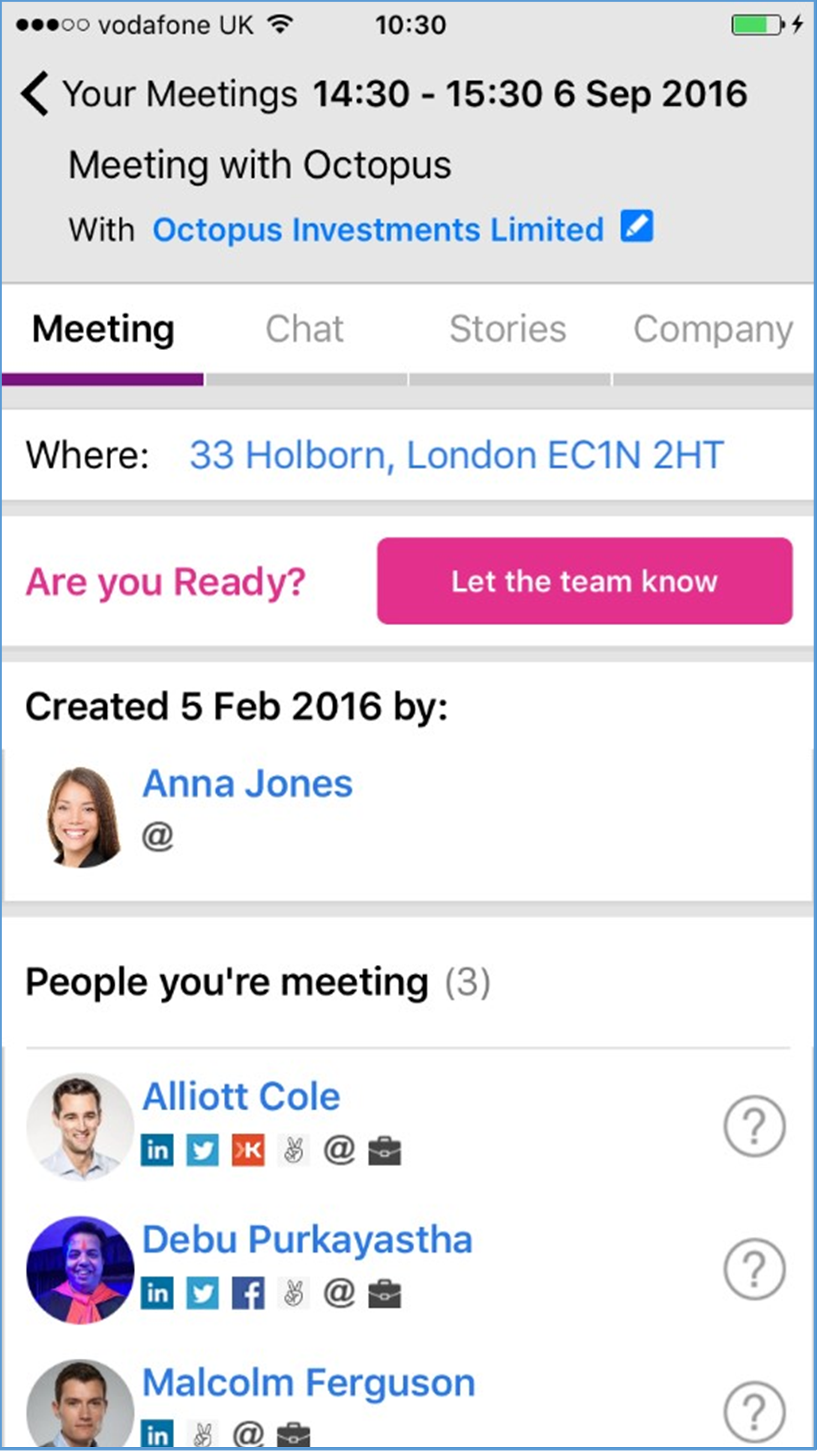 Click on any of the meeting attendees to see the information we have gathered about them – this may include LinkedIn info, Tweets, profile photos, interests and role details, and links to Facebook, AngelList and Crunchbase, where available.
Blue text is hyperlinked – so you can open web links, social media accounts, dial their phone numbers, compose an email to them, open a map showing their office address etc.