If you have a long list of companies and wish to filter the list down, you have two options:
Tap on "Filter by Watchlist" to open the watchlist picker. Select a watchlist from the picker, and the list of companies will reduce.
Alternatively, search across all your watchlists using the search box.
Start typing a company name, and the list of companies again will be reduced making it easier to find the company you are looking for without scrolling.
If you need to research a new prospect or a company you are not currently following in Ready, then simply tap "All UK Companies" to change the type of search.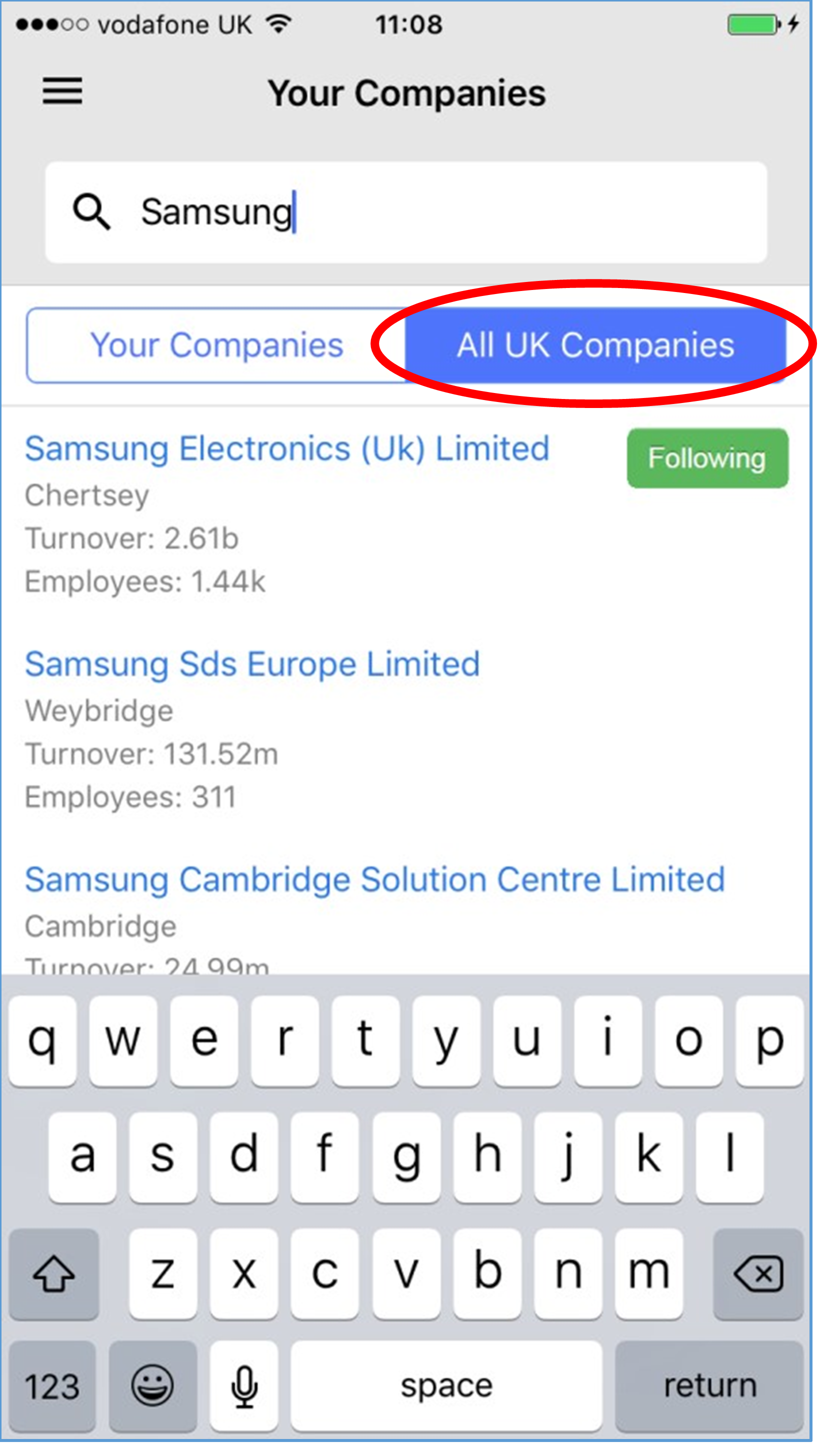 Type the company name into the search box, and you can now search against the 4 Million companies in our database.
Tap on the company to see Company info and news stories – you'll be prompted to add the company to a watchlist for easier access next time round.
Next: All About Company Pages