You should now see the Your Meetings page. If you can see your work meetings, press "Y" to the message "Can you see your meetings?". If not, press "N", and you'll return to the calendar picker so you can enable a different calendar.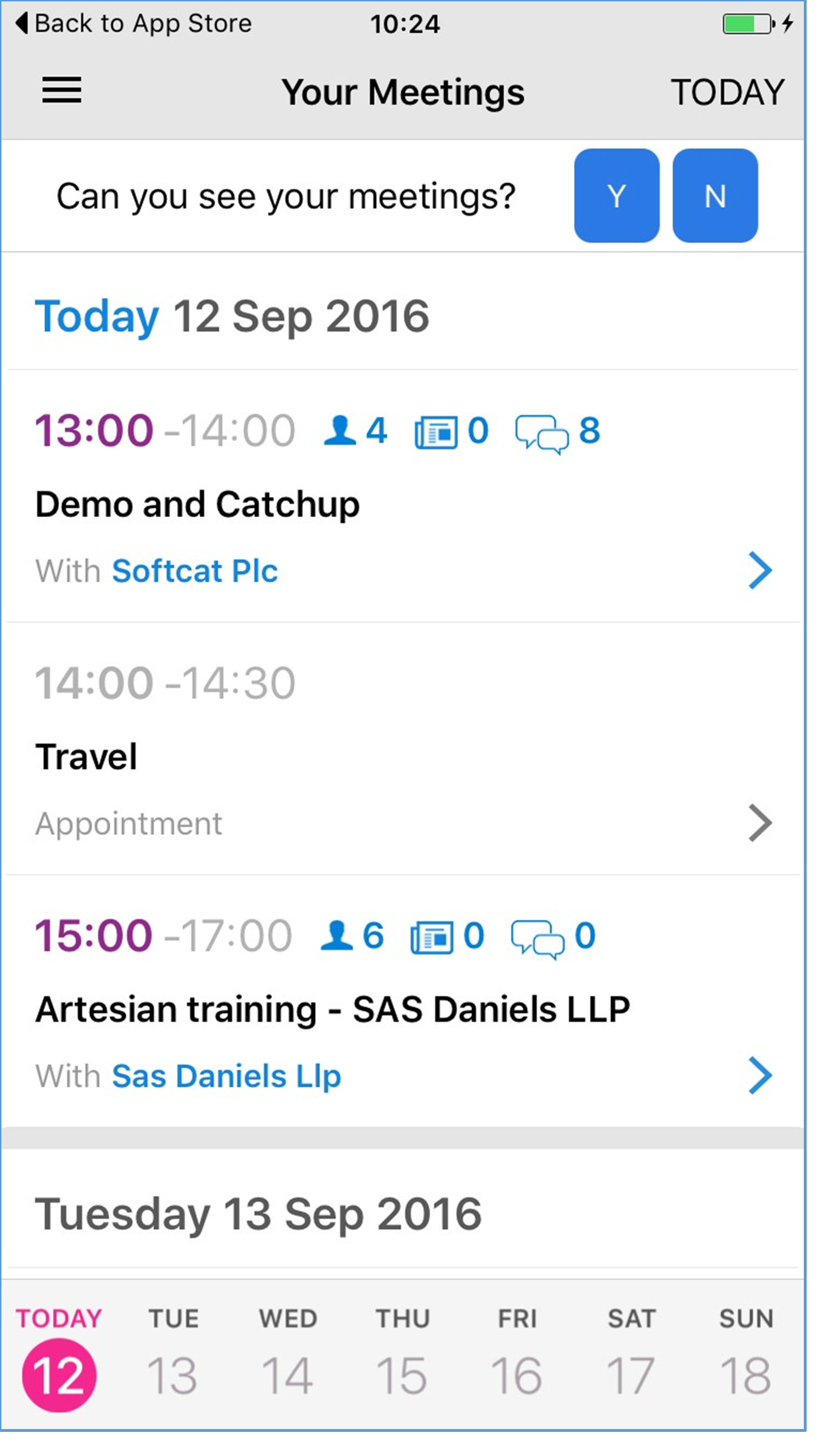 Ready will now start to match your meetings with the companies you are meeting. Note, only external meetings are automatically linked to companies. 
Internal staff meetings can be matched manually if you wish.
Matched meetings will look like this:

In blue are:
The name of the company you are meeting
The number of meeting attendees
The number of news articles available
The number of chat messages posted between yourself and your colleagues attending this meeting.
Sometimes the app is unable to figure out which company you are meeting from the information available. Unmatched client meetings will look like this:
To manually match an unmatched meeting to a company, click on the meeting, then at the top of the Meeting tab, tap on the "Click to match to a company" link.
This allows you to search for any UK company to associate with the meeting.  Select a company from the search results to make the association.
You can edit company associations in the same way.