Ready needs access to your work calendar in order to recognise and assist with your business meetings. Here is a simple check you can do on your iPhone:-
1. Give the app permission to see your calendar:
a) Go to Settings and scroll down until you see a list of the applications installed on your phone. Artesian Ready should be near the top as the apps will be in alphabetical order.
b) Click on Artesian Ready and make sure the Calendars option is on green so that the app has permission to access your calendar.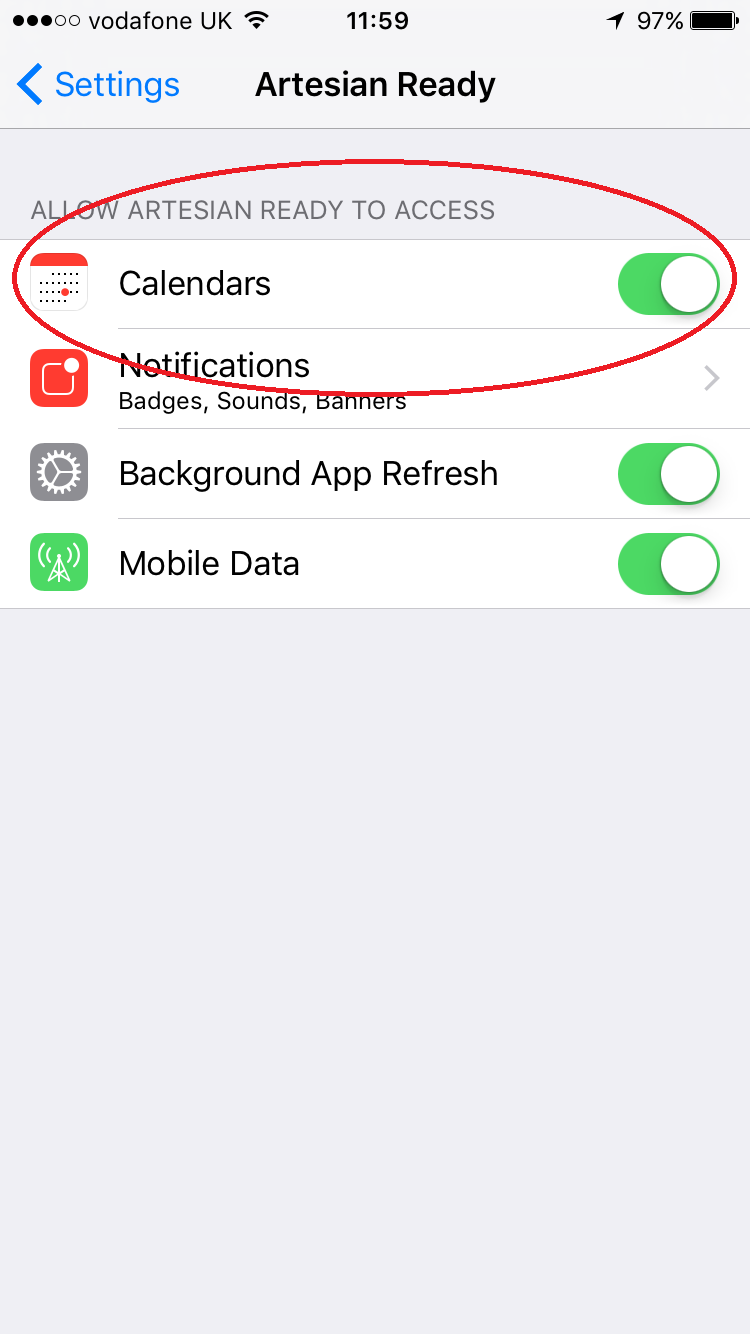 2. Grant Artesian Ready access to the calendar:
a) Open up Artesian Ready and go to the menu (three bars in the top left).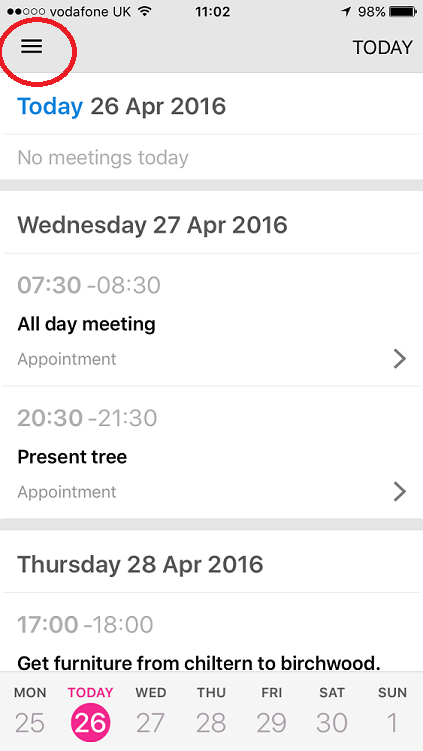 b) Select 'Settings' and then the 'Manage Calendars' option.
c) Ensure that your work calendar, and any calendars you wish to connect with, are green so that Artesian Ready has permission to use your calendars and you get the most out of the app.
For a video demonstration of Ready, please contact your account manager or watch this overview demonstration.